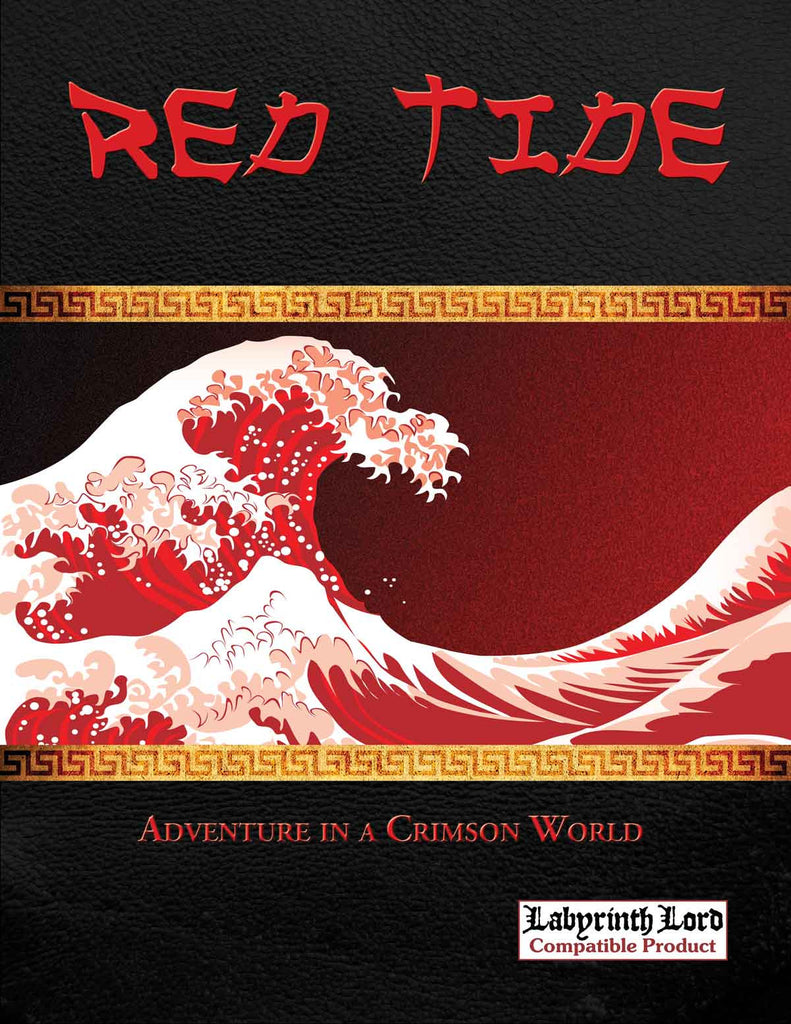 ---
A Red Tide is Rising
For three hundred years, the last remnants of humanity have clung to the wild green jungles of the Sunset Isles. They have watched the red mist that consumed their world roil a hundred miles off the coast, waiting, a beast at bay. But now the crimson dreams are becoming stronger, and the wild Shou tribes of the west howl their hate at the human invaders. Who shall rise to save a world quenched in blood?
In this Labyrinth Lord-compatible book a GM will find all that is required to run a sandbox game of adventure in the Sunset Isles. In addition to the races, classes, and sorcery of this savage land, a referee will find special tools and resources for creating shadowed courts of quarreling nobility, cities rife with struggle, wild border settlements that cry out for the help of heroes, and dark places in the earth known only to the dead and the damned. These system-neutral GM tools will aid not only campaigns in the Sunset Isles, but also those games set in other lands of savage mystery and bloodstained blades.
Expanding on the tag system found in the free Stars Without Number sci-fi role-playing game, Red Tide includes more than fifty new tags for fantasy cities and borderland settlements, along with more than 25 pages of GM resources including culture-specific name and place lists, unkeyed blank maps for quick sandbox use, four pages of room dressing and treasure possibilities, and a new "diagram dungeon" method of quick dungeon generation with a worked example.
This purchase provides the title as a DRM-free PDF file.
---
Share this Product
---
More from this collection