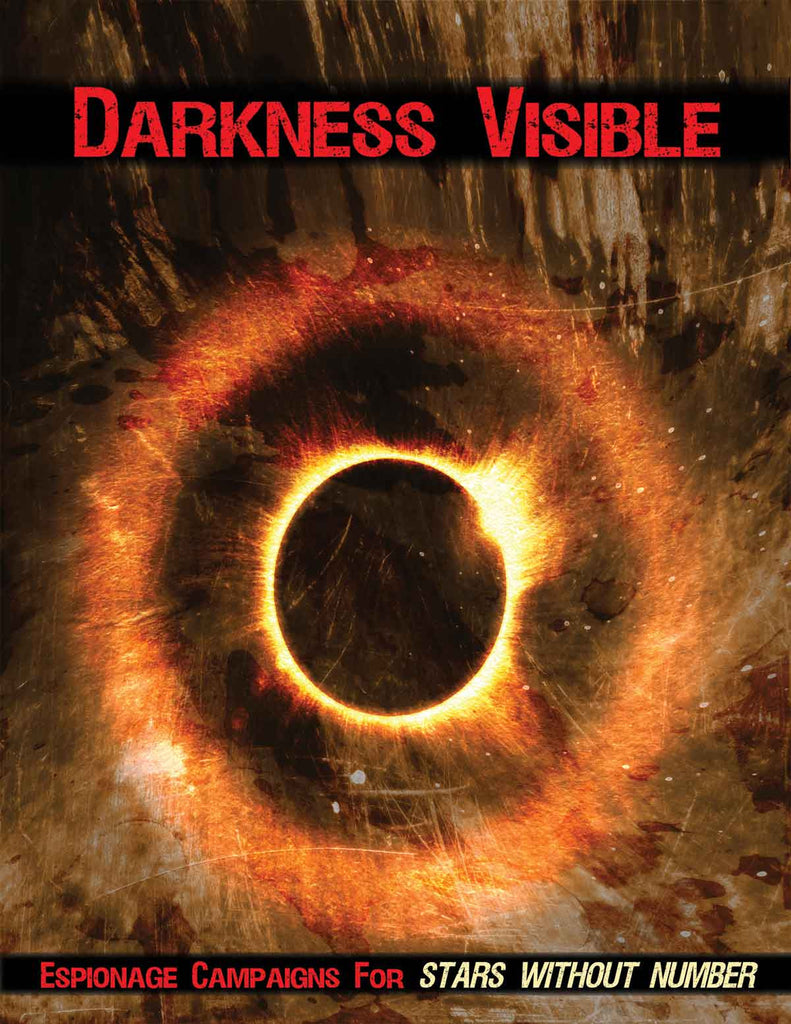 ---
Discover Sights of Woe
Rain-slick streets beneath an alien sky. Untraceable mail on a private terminal. A man in a shabby coat who is always watching. Poison in a glistening needle. From the distant ages of humanity's dawn to the far end of the Silence, espionage changes only its tools. A useful lie is eternal.
With this sinister supplement for Stars Without Number, GMs and players are equipped with everything they need to run campaigns of interstellar intrigue and covert action. New backgrounds, training packages and equipment options will kit out your starfaring spies, and the history and context of interstellar espionage will help you plan your adventures in a cosmos in dire need of your help.
GMs are given special help in assembling an espionage campaign, with tools for the cooperative creation of enigmatic intelligence agencies and long-hidden Perimeter outposts. You'll also find concrete, step-by-step techniques for building complex spy adventures and sinister plots, complete with detailed support material to keep your focus on the fun.
Not only that, but the majority of the content in this book is system-neutral, able to be lifted out and applied to your own favorite RPG or game setting. Charge your home game with the dark secrets of interstellar intrigue.
Look inside to find...
The history of interstellar spying in the Stars Without Number universe.
Details of the hideous maltech cults that threaten the very future of humanity.
A system for cooperatively creating intelligence agencies for your campaign and handling exploits against their nefarious rivals.
36 new tags for flavoring your cults, all of which can be used as world tags as well.
Over 200 new adventure seeds, each one keyed to a different aspect of an espionage agency.
NPC, scheme, and method tables for fleshing out conspiracies and dark plots.
This purchase provides the title as a DRM-free PDF file.
---
Share this Product
---
More from this collection